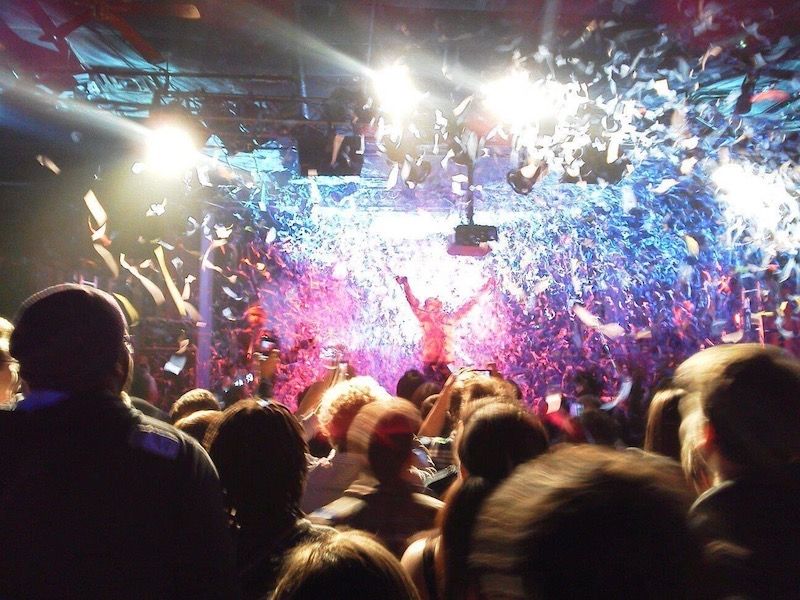 Paul Manna of 
24-7 Entertainment
 is rejoining forces with Brian and Scott Recher to bring back one of Maryland's most beloved showrooms, the former Recher Theatre, which will now simply be known as The Recher.
The Recher will include numerous upgrades in the form of a new stage, refurbished restrooms, sound and lighting improvements, new dressing rooms and catering from neighboring restaurant Towson Tavern.
"I'm fully aware the touring industry has drastically changed since Recher's heyday, but this addition to the Baltimore landscape is a much needed option for touring artists and area fans," Manna said in a statement. "Since Live Nation and AEG came to town to control our two largest clubs, the amount of shows in Baltimore has decreased considerably. And they don't make it easy for independent promoters like myself to work in their rooms. The model is clearly broken and a need for change is evident. I'd like to believe our industry is more creative than this."
In its previous life The Recher hosted the likes of Iggy Pop, Linkin Park, Slayer, Keb Mo, Vince Gill, and The White Stripes. Technically located in Towson, Md., The Recher hosted 275 shows a year from 1997 to 2011, thanks to support from fellow independent promoters IMP and Walther Productions. The venue closed in 2013 and opened as Torrent Nightclub in 2014.
The building itself was originally a 1920s vaudeville theatre, which was sold to the Recher family who operated it as a cinema in the 1950s. Brothers Brian, Scott and Steve converted into a billiard parlor in the '90s and Manna started booking shows there in '97.
Some of the stand-out bookings by Manna were artists early in their careers like The Avett Brothers, Halestorm, All Time Low, Cage The Elephant, O.A.R., Dierks Bentley, Joe Bonamassa, Shinedown, Brandi Carlile, Silversun Pickups, Against Me!, Thirty Seconds to Mars, Volbeat, Old Crow Medicine Show, Gaslight Anthem, Brett Dennen, Vertical Horizon, Jonas Brothers, Paramore, Citizen Cope and many others.
Recher Theatre WALL OF FAME includes Cheap Trick, Dropkick Murphys, Ratdog, Judas Priest, Flaming Lips, Wilco, Bryan Adams, Burning Spear, New Found Glory, Soul Coughing, Patti Smith, Derek Trucks Band, Slightly Stoopid, Our Lady Peace, Charlie Daniels Band, Ween, Night Ranger, Matisyahu, Umphrey's McGee, Elliott Smith, Mr. Bungle, String Cheese Incident, Johnny Winter, Motorhead, Flogging Molly, Eric Johnson, The Wallflowers, Liz Phair, Staind, Moe, Louis CK, Nickel Creek, Clutch, Dick Dale, Glassjaw, Little Feat, Dashboard Confessional, B.R.M.C., The Decemberists, Tesla, Toots & The Maytals, Big Head Todd & The Monsters, The Tragically Hip, Lamb of God, Disco Biscuits, Aimee Mann, Interpol, Lucinda Williams, Israel Vibration, Yonder Mountain String Band, Thievery Corporation, Gomez, Ziggy Marley and more!
Check out the actual Wall of Fame inside The Recher!